myPEexam.org has served us well, but it is time to move onto bigger and better things, TheEverLearner has been built from the ground up so that we can add the features that teachers and students have told us that they want and need. We will continue to do this to make TheEverLearner.com and truly great place to study and, importantly, a platform which can not only supplement your needs in a traditional classroom but also empower you to move to a blended learning classroom.
Use the flowchart below to see how you can gain instant access to TheEverLearner.com.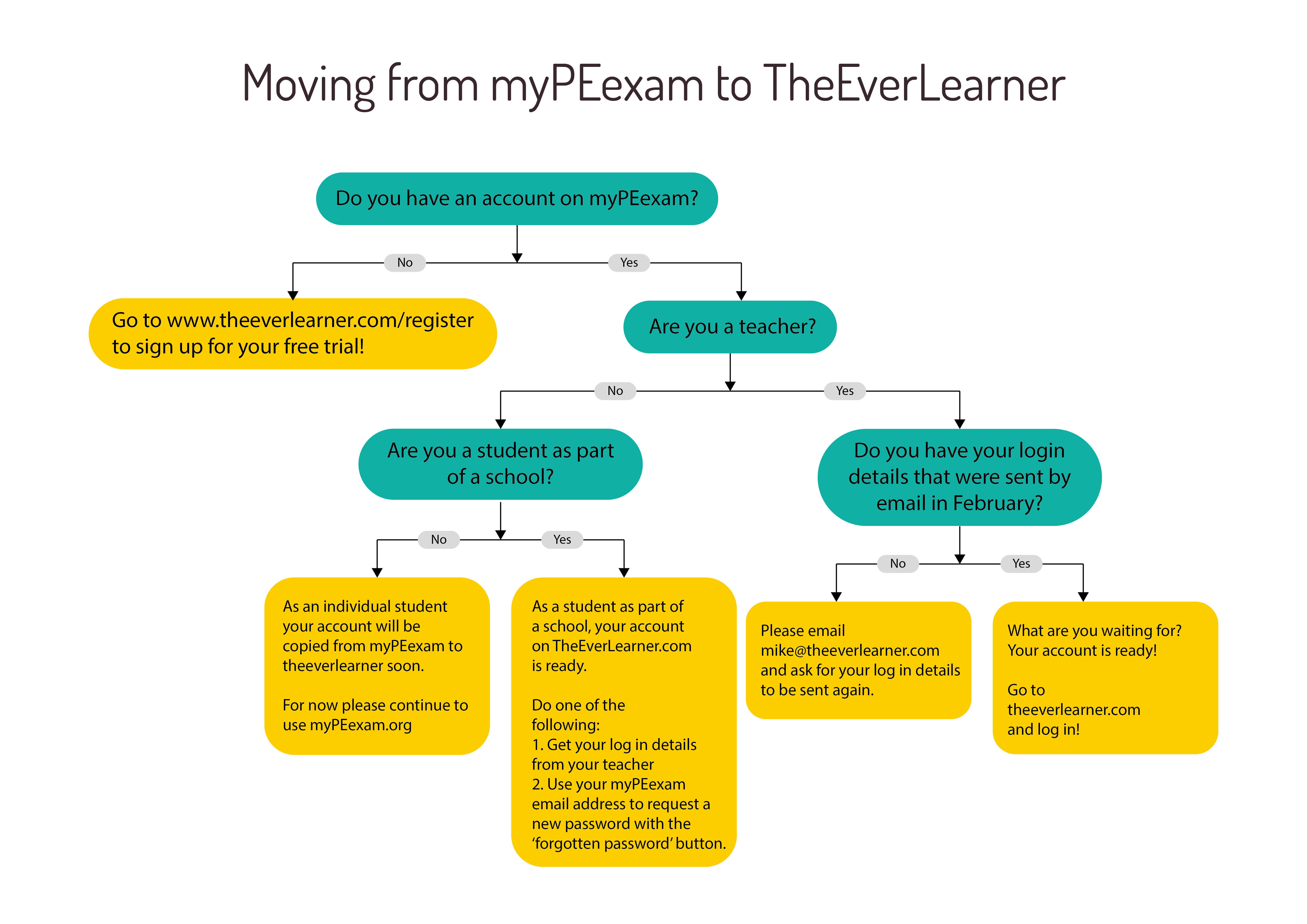 Students coming from myPEexam
If you are a student as part of a school, your teacher has been sent your new log in details. If you can't wait to get started, you can use the same email address as you used on myPEexam and follow the forgotten password link.
If you are an individual student, your account will be created on TheEverLearner shortly, for now, please keep using myPEexam.org.
Teachers coming from myPEexam
All lead teachers were sent log in details for all their users in February. Please share these login details with staff and students and they will be able to log in.
If you can not find this email, please contact us and we will share the login details with you again.
New Users
If you are brand new to myPEexam.org and TheEverLearner.com, please visit the www.theeverlearner.com/register to sign up for your free trial.